On Wednesday I attended the Microsoft conference Future Decoded. Unfortunately, due to my late arrival, I missed the opening Keynote from Scott Guthrie. However, I did catch the closing moments of his presentation where he demonstrated how to create a data warehouse using the Microsoft Azure service.
In this post I will report on the presentations I attended, and a few other things I ran into on the day.
Artificial Intelligence
The second of the keynote speakers was Chris Bishop, Lab Director at Microsoft Research. In this presentation Chris talked about the advancements in Artificial Intelligence made through research in to Deep Neural Networks, which are inspired by the neural networks within the brain. These developments include speech recognition, real time speech translation and emotion tracking.
Chris ended his keynote with an introduction to Project Oxford, and announced a range of newly available APIs which will allow developers to add this intelligence into their applications.
The Future
Next on stage was Kevin Ashton the inventor of the phrase "Internet of Things". Keven talked about the future of technology, and how quickly things change, but more surprisingly how quickly we get used to things changing and accept them as the new normal.
Keven went on to make a number of predictions about the future, which are detailed below
You will own a self-driving car by 2030
Your great grandchildren will have a 3 digit life expectancy
We will discover extra-terrestrial life this century
Within the next 100 years a human being will be born on another planet
By the end of the 22 century most people will be vegetarian
We will survive climate change
Within the next 20 years most computers will power themselves
Some really though provoking statements there, my favourites are the car, ETs, and a human being born on another planet. All these statements just make me wonder about the future and what it holds. It will be really interesting to see what to come about in the next few decades.
BBC Micro:bit
The next presentation I attended was an introduction to the BBC Micro:bit. Presented by Stephen Richards a CAS teacher which stands for (Computing at School) who has over the past few weeks been working with his students on the BBC Micro:bit.
The BBC Micro:bit is a pocket sized code able microcomputer with motion detection, a built in compass and Bluetooth technology. These devices are going to be given to every child in year 7 across the UK. Microsoft is working to deliver a programming environment for the Micro:bit and to produce classroom materials for teachers and students.
For more information go to www.microbit.co.uk
Surface Book
Several stands had demos using the surface Book, the latest device from Microsoft. It's a gorgeous device but the most striking part is the weight of the detachable screen. Its so light, using it as a tablet mode is a totally viable option, it was a real wow moment.
Surface Pro 4
I'm a huge fan of the Surface product line, I own a Surface 2 and absolutely love the device. The Pro 4 is a natural evolution of the Pro 3 and I would not hesitate purchasing one with my own money. Not better recommendation than that.
And finally, I bumped into a few familiar faces I did not expect to see, however it was great to catch up after all these years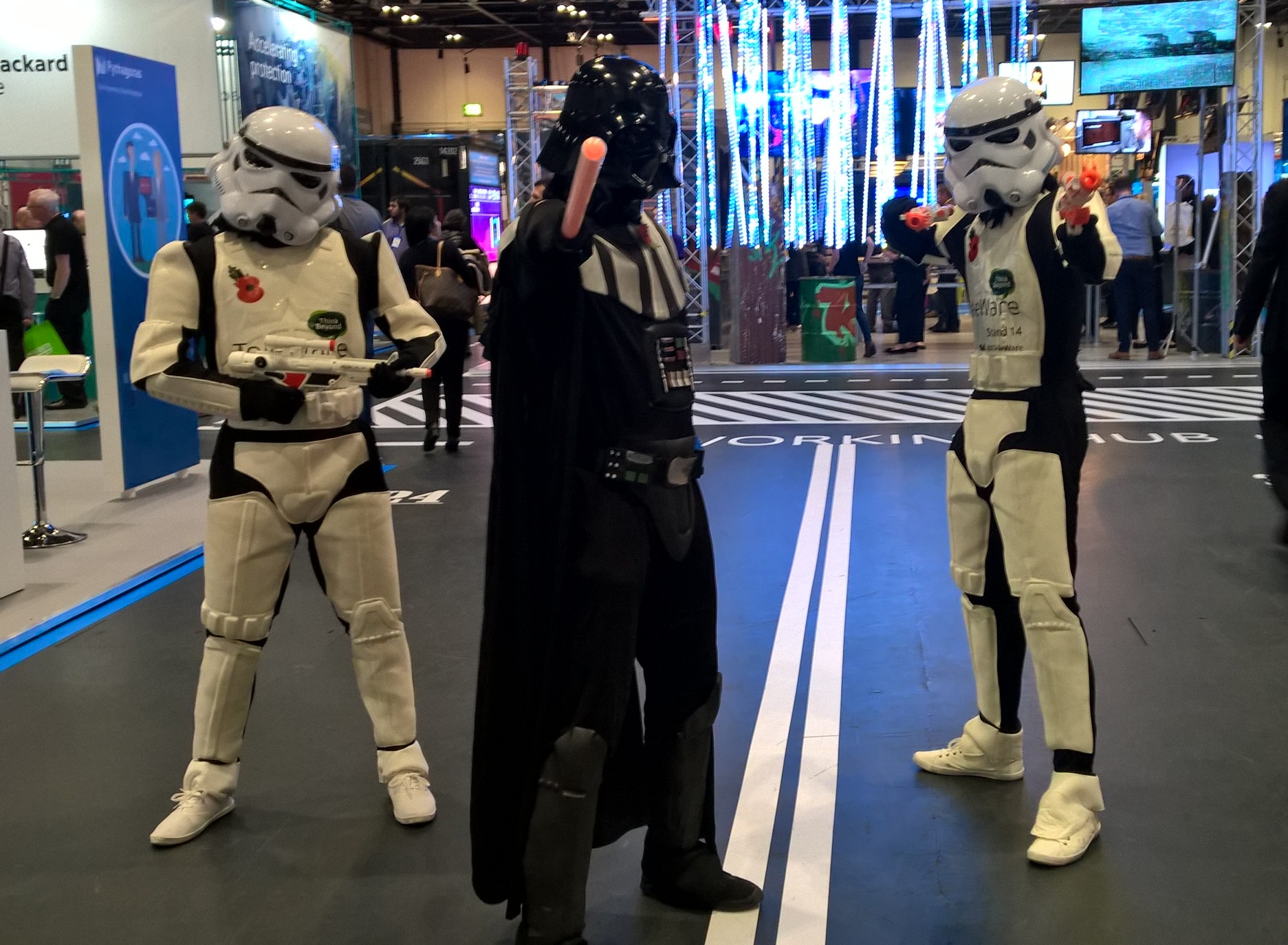 So that concludes my day at Future Decoded, the highlight for me was the Micro:bit, a fascinating device which will being real computing back into the class room. I can't wait to get one and try out some of the exercises for myself.
In general, the Surface Book got most the most interest, demos were always fully booked up, and also Windows 10 and is Universal App support, plenty of demos for the devs among us. All in all a great day
Thanks for reading | TSP Admin