This was a rather unnerving issue I discovered on a production file server last week, after running HP System Management, the home page shows "No Items." Not a great situation to be in if you are trying to perform routine maintenance, investigate a problem or preparing for an upcoming hardware configuration change.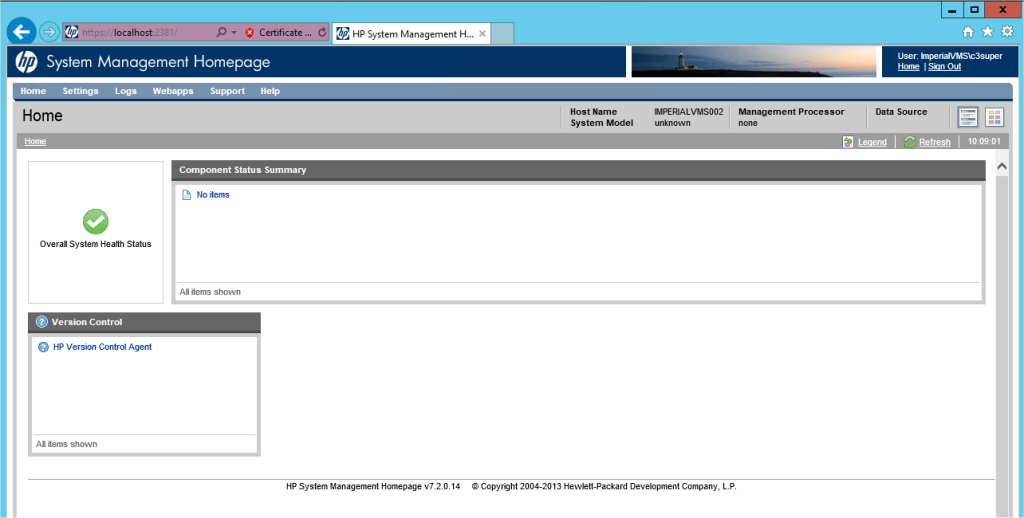 Fortunately the fix is fairly straight forward, its because the SNMP service has not been configured correctly. Here is the fix I used.
Even with all the HP Management Agents installed and the components started, you will need to configure the local SNMP service to send traps to itself, this is because the HP Management Homepage relies on SNMP.
To configure the SNMP service, navigate to the services applet, either via Control Panel | Administrative Tools or right click the Windows icon, select run and type services.msc
Find the SNMP service, right click and select Properties. The two tabs that require configuration are Traps & Security. In Traps, add a Community Name of "Private" and ensure the Trap destinations contains the loopback address of 127.0.0.1, as shown below. In the security tab, add the community name "Private" and assign READ WRITE permissions, also ensure "Accept SNMP packets from these hosts" is selected and localhost is added, again shown below.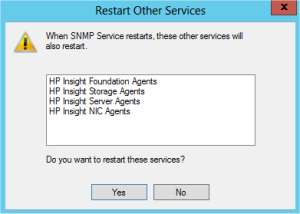 When the configuration is complete, restart the SNMP service, which will automatically restart the HP Management Agents, click yes and wait a few moments while they all restart.
All 4 HP Agents along with the SNMP service should have restarted, and if you now logon to the System Management homepage things should look a lot better.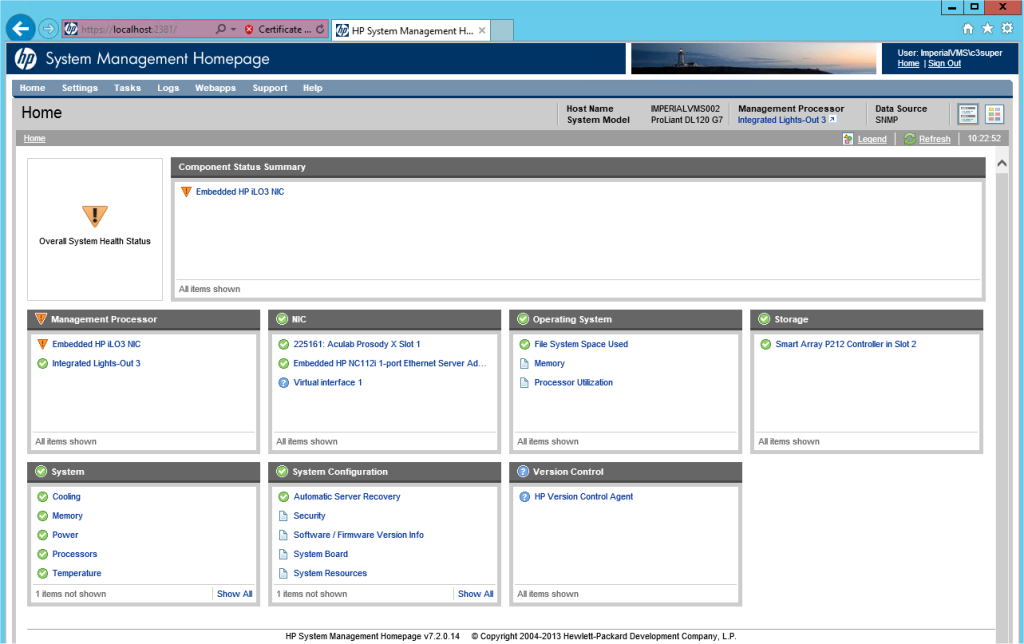 As always, thanks for reading and remember to keep your computer and anti-virus software patched.
TSP Admin