As you may or may not know, in November I will be attending the technical day of the Microsoft event Future Decoded. Not having attended an event of this type before I'm not sure what to expect, so it's kind of a step into the unknown, but one I'm extremely excited about. Checking out the agenda for the technical day (see below) and looking through the list of "Technical Deep Dives" I'm thrilled at the prospect.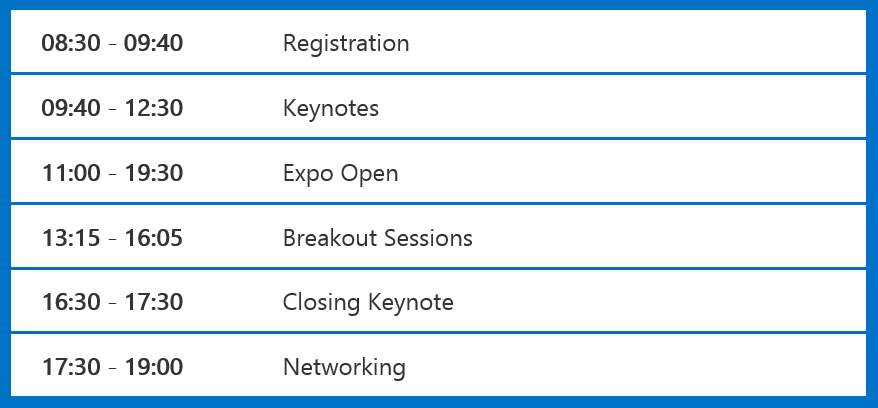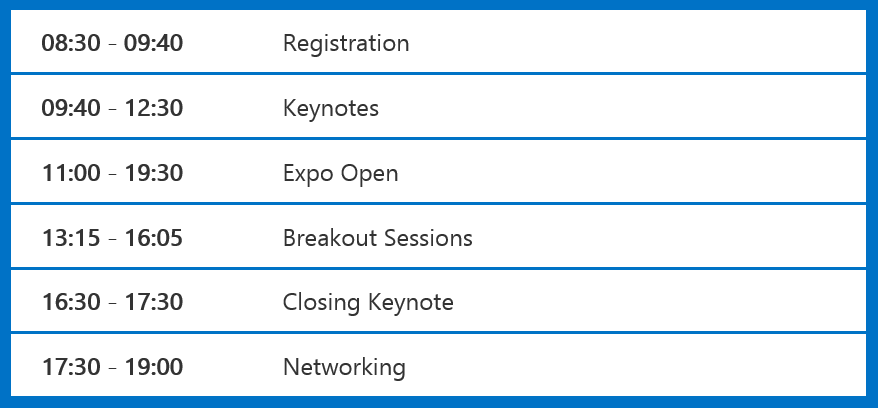 No details have been released on the web site regarding Keynote speakers as yet, however there are some snippets of information regarding the "Breakout Sessions". I particularly interested in Nano Server, Server 2016 and anything related to infrastructure deployment and support.
On the day I'll be tweeting live updates and post the event I will have some great articles to write up. All the details can be found at https://futuredecoded.microsoft.com
Whatever happens you will hear all about it.
Thanks for reading – TSP Admin