Today my Surface 2 finally downloaded the update unofficially known has "Update 3 for Windows RT", although it's detailed on the Microsoft web site as "Update for Windows RT 8.1 feature improvement"
The main component of the update is the Start Menu, which is designed to replace the Start Screen, while preserving complete access to all Windows RT 8.1 applications. Well we will see, Surface 2 primarily a touch device, which the Start Menu supports well, offering the whole screen as an access to apps, which if first impressions are anything to go by the menu does not.
Below is my Start Screen, all the go to apps are displayed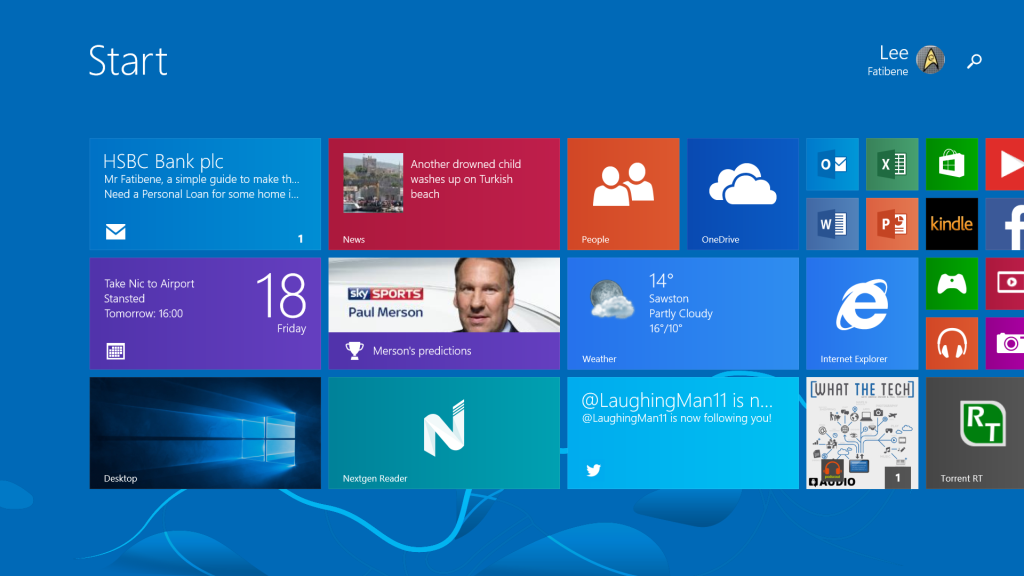 To switch to the Start Menu, do the following
From the desktop, right click on the start bar and select properties. From the properties screen select the start menu tab and tick the "Use the Start menu instead of the Start screen"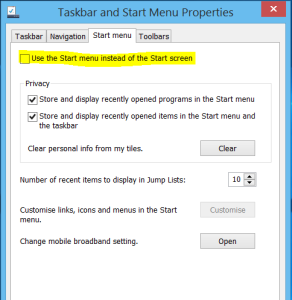 When selected the system will inform you that it need to logout and you will be required to log back in.
Here are the results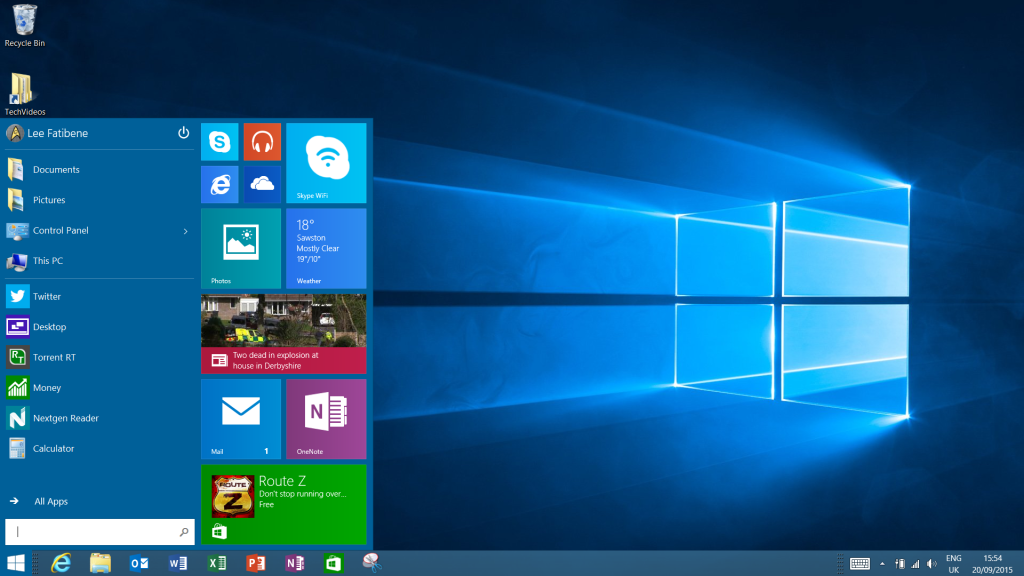 First impressions are that I've lost some easy access to a few apps, such as Bing Sports, Calendar, Podscout and NextGen Reader. Its also seems unfortunate that you are not able to re size the start menu, which is possible in Windows 10. Now, I know the Start Screen is not a popular  feature, however over the past couple of years I have gotten used to it and on a touch device I think it works really well, and after using my Surface 2 in  Start Menu mode for a few hours I think I'm going to switch it back. Using the device in this mode has changed the feel of it, as it now feels like a laptop where its supposed to be a tablet, and the touch interactions just don't feel as natural.
To conclude then, I will be switching my Surface back to Start Screen mode, the device was designed to work this way and I'm happy with it that way. Do please let me know how you feel about this update to surface 2, tweet me @techsupprouk
Thanks for reading – TSP Admin