Its the last week of January 2021, and I at home, stuck in lock-down again. Fortunately, elite sport is continuing which is helping pass the time. The England cricket team are on tour in Sri Lanka, the Premier League is slowly simmering into what looks like a very interesting conclusion come May, but sport alone cant keep occupied for who knows how long during these long winter months. I suspect lock-down will last well into March and probably into April. So with this in mind I thought trying something different would be worth a go, and hopefully fun.
Thinking about the things I could do to fill my time, my thoughts drifted back to my late teens and early twenties when I was at college & The University of Liverpool. Back then the long summer holidays could last up to three months, what did I do with myself then? Well, I had a few hobbies, obviously, there was my life long interest in computers and video games, but I also played a bit of Dungeons and Dragons, plus some other role-playing games such as paranoia, and the tabletop fantasy football game Blood Bowl. Could I somehow combine all these things together and loosely tie in all in with this blog, my latest little hobby?
Blood Bowl is a fun game, and off all the fantasy table top games I played this one was my favourite. Maybe its the sport aspect of it, I love sport and Blood Bowl combines both. So after a bit of googling, I purchased the Xbox version of the game, Blood Bowl 2. Why not play a few games, record, and upload it to YouTube? I did this a bit during the first lock-down with the Mass Effect play through, so why not try this again. So my plan, play the Blood Bowl 2 campaign through from beginning to end, record all the gaming sessions, see what the videos are like, upload them to YouTube and write up the experience. It will give me something to focus on during lock-down, and if nothing else it should be fun. Who cares if nobody watches, its not about that, its about me, trying to get through these long winter months stuck at home. Before we get stuck into the game then, just a little bit about the campaign mode in Blood Bowl 2.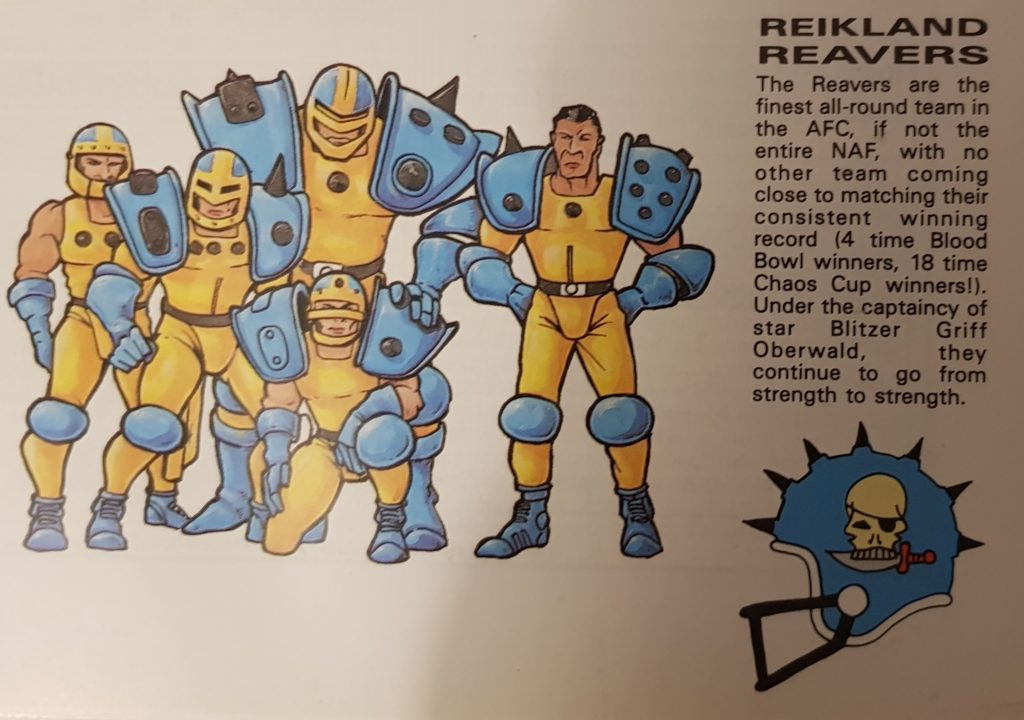 I'm the head coach of the Reikland Reavers, a team in the doldrums, a sleeping giant. It will be my job to return the Reavers to their former glory, and what a task that will be. Just looking through one of my handbooks from the late eighties it show that the Reavers were a powerhouse of the Blood Bowl leagues, the most successful team in the history of the game with five championships to their name. Lets see how I get on.
So, a nice win to get the season off to a decent start. I felt the Reavers controlled the ball and made a great pass for the touchdown, thrower to catcher is always nice. I think the owner might be a problem after he sacked all my players post-match, I will just have to nurture the relationship with him over the coming weeks.
Anyway, stay tuned for the next video in the series.
Stay safe, TSP Admin