On Wednesday 27th May 2020 the first manned mission in over a decade will launch from Amercian soil. NASA Astronauts Robert Behnken and Douglas Hurley will be sent to the International Space Station on board a SpaceX Crew Dragon Capsule, which will be mounted on top of a Falcon 9 rocket.
The launch will take place at Launch Pad 39A in Florida at 4:33 pm EDT / 9:33 pm BST and you can watch all the action live on either NASA TV or the SpaceX website, both will be doing a live stream. Additionally, for all you people in the UK, you should be able to see the rocket in the night's sky from approximately 9:45 pm. Just look to the right-hand side of the moon. So, with all that in mind lets have a closer look at the moving parts of the mission.
Where is it taking place?
LaunchPad 39A is located at the John F Kennedy Space Center in Florida, USA. Originally built to support the Appolo Space Program, it was later redesigned to allow the Space Shuttle to launch in the early 1980s. It's a historic location and I was in awe back in 2008 when I visited, partly because Shuttle Endeavour was being readied for its mission STS-126.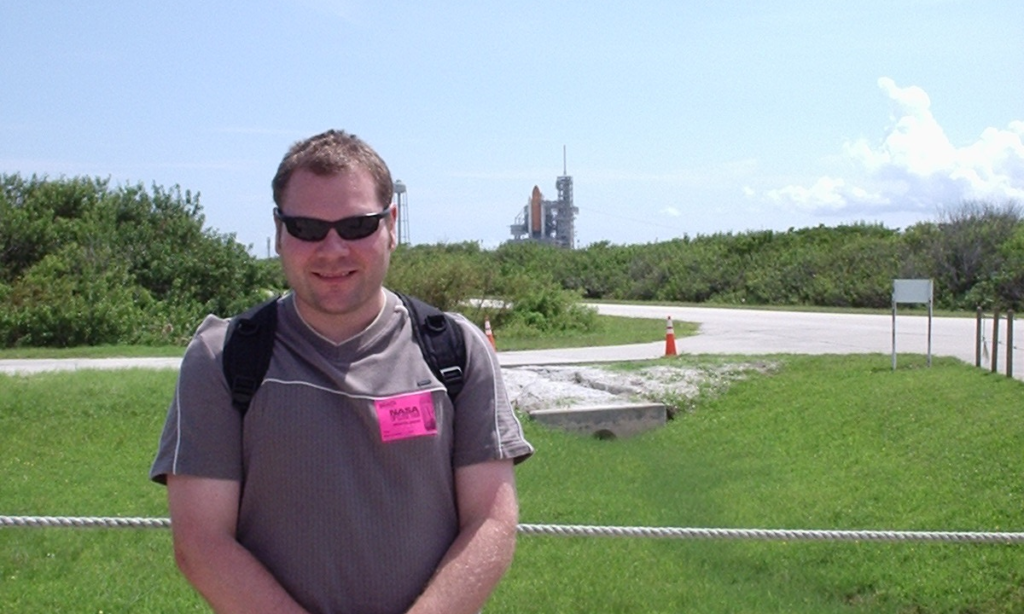 Who are the Astronauts?
Robert Behnken – The Joint Operations Commander, responsible for rendezvous, docking and undocking with the ISS. Selected as a NASA Astrounus in 2000, Behnken has completed two Space Shuttle flights, STS-123 in March 2008 & STS-130 in February 2010.
Douglas Hurley – The spacecraft commander, responsible for the launch, landing and recovery. Selected as an Astronaut in 2000, Hurley completed two Shuttle missions, STS-127 in July 2009 and STS-135, the final shuttle mission.
The Space Ship
The Crew Dragon capsule will sit on top of a specially designed Falcon 9 rocket. It will accelerate to approximately 17,000 mph which will put it on an intercept course with the International Space Station. Once in orbit, technical checks will take place and after about 24 hours it should be in a position to commence docking procedures with the ISS.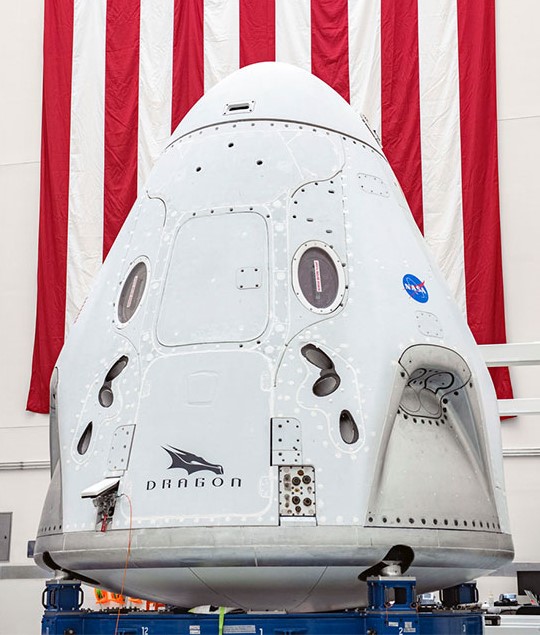 So, there we have it. I'm really looking forward to the launch tonight, and I'm sure you are too. All my best wishes go out to everyone involved in this mission and let's hope a prey for a successful launch. It really is about time the USA had its own capability to launch manned missions, it has been far too long. I have always been a fan of NASA and the work they do, I'll never forget watching Columbia launch for the first time back in 1981, and all the hype over it being man's first reusable spacecraft. From then on each launch was an event, I used to watch them at school in my lunch hour, its part of my childhood. I hope you enjoy it tonight.
Stay safe
TSP Admin.