At the end of March I received an email from Microsoft UK offering a free day of technical training, at one of their events in the UK during April and May. This is a superb opportunity and not one I was about to miss out on. 
The courses on offer are detailed below, and my focus is on the course titled "What's new in Hybrid IT Infrastructure."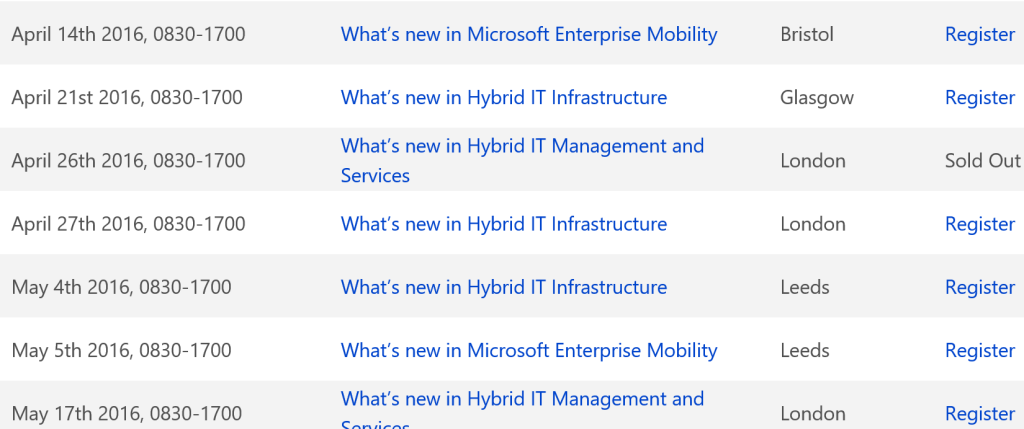 The "What's new in Hybrid IT Infrastructure" course covers the following topics, presented by experts in their field.

The course is designed for IT Administrators, IT Operators and IT Professionals that work on virtualization, storage and management solutions with their organizations.
I'm particularly keen to take a look at Hyper-V, Azure & Nano Server, and get the "experts" opinion, views and best practice on these technologies.
As usual I'll report back post attending, I'm registered on the 4th May event in Leeds UK.
Thanks for reading
TSP Admin