06:00 – Wake up early, listen to the 5 Live Wake up to Money and then the breakfast show.
08:00 – Have breakfast, ponder what the day will have in store, who knows, put on the BBC News channel to get the latest developments.
12:00 – Hear on the radio that Prime Minister Boris Johnston has tested positive for Coronavirus, apparently, he developed mild symptoms late last night. He is now self-isolating in the flat above No 11 Downing Street. He will remain in charge and communicate via video links.
13:00 – More news comes out that the Health Secretary Matt Hancock has also tested positive for Coronavirus, and England's chief medical officer Chris Witty also has symptoms and will self isolate. This news coupled with the PM means that three of the most senior people in government have come down with the virus, nobody is immune from this.
17:00 – Took Daisy to the park, my one permitted form of exercise. The park is very quiet. Looking around I notice that the children's play area has been taped off. See below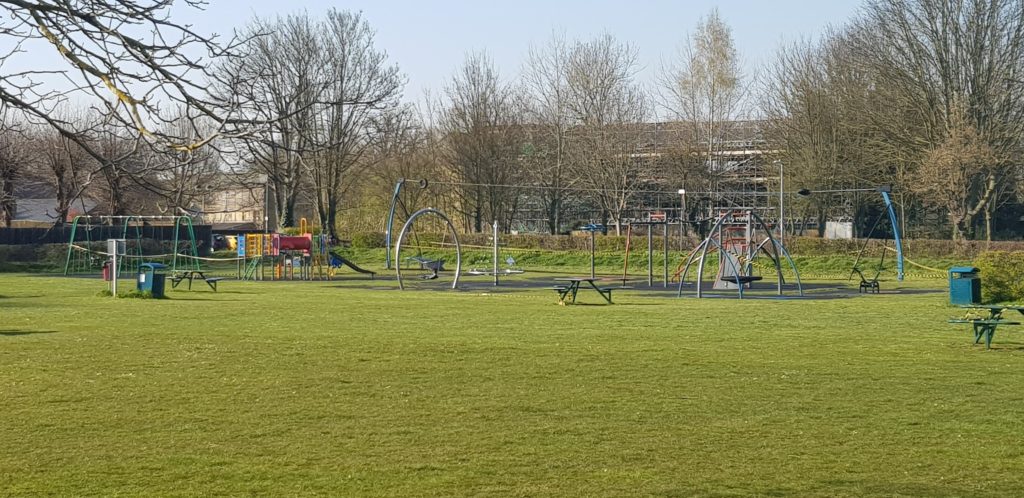 18:30 – Dinner, Spag Bol leftovers from yesterday.
22:40 – Watched a movie called Witness. This is one of my favorite films of the 1980s, it stars Harrison Ford & Kelly Mcgillis. It's a great watch, look it up. https://en.wikipedia.org/wiki/Witness_(1985_film)
01:00 – Bed