This was an annoying little issue I came up against when trying to install .NET Framework 3.5 on a Windows Server 2012 R2 virtual machine.
The normal procedure is to use Server Manager | Add Roles & Features and select .NET Framework 3.5 features from the list, see below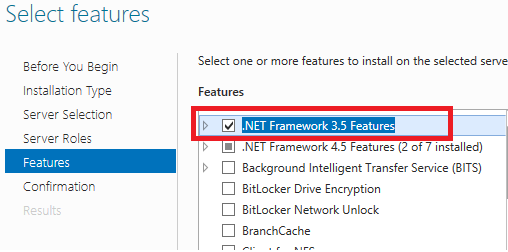 The installation will begin, and after a few minutes will fail with the following error, detailed below.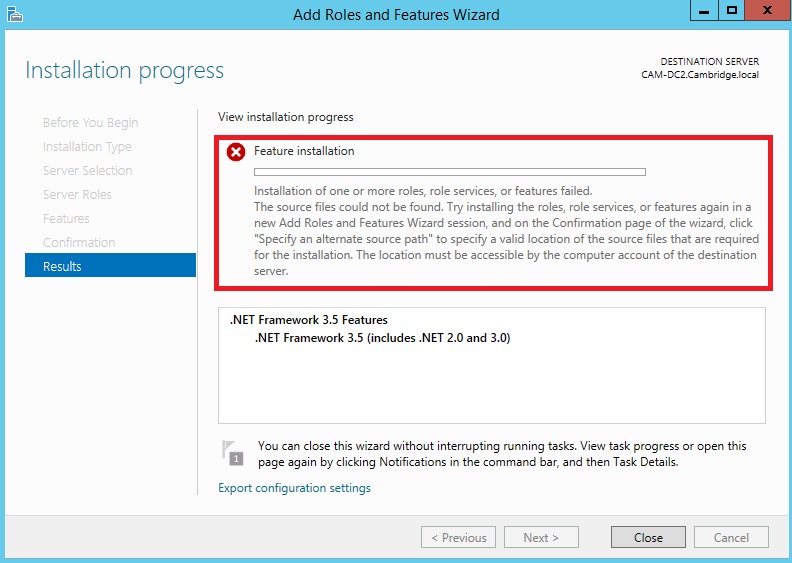 The fix is as follows…
If you have Windows Server 2012 iso file or DVD, you can install .net framework 3.5 on Windows Server 2012 easily.
Insert the Windows Server 2012 DVD or iso into the D drive.
Open Add Roles and Features Wizard
Select .NET Framework 3.5 Features and then click next,
Select "Specify an alternate source path" link in the confirm installation selections screen
Path = "D:\Sources\SxS" and then click OK.
Finally click Install button.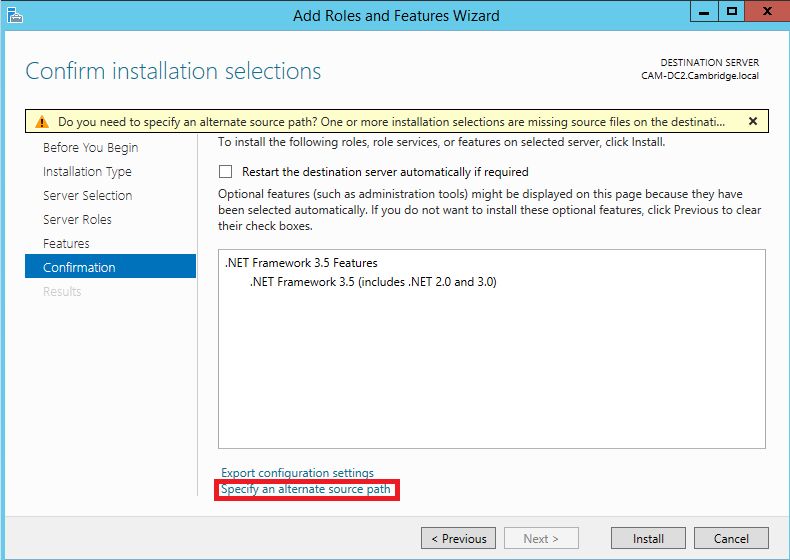 Thanks for reading
TSP Admin